Working alongside my dachshund Scout in my cosy garden studio, I make every piece by hand. Jewellery is a personal, precious thing, and I strive to create simple and effortless pieces that are ideal for everyday wear. Perfect for a special occasion or just as a treat to yourself, this is jewellery that is beautiful and timeless and that, I hope, raises a smile. From cute-as-a-button dog tag style pendants to contemporary earrings with a geometric silhouette, I hope you find something that is perfect and personal to you.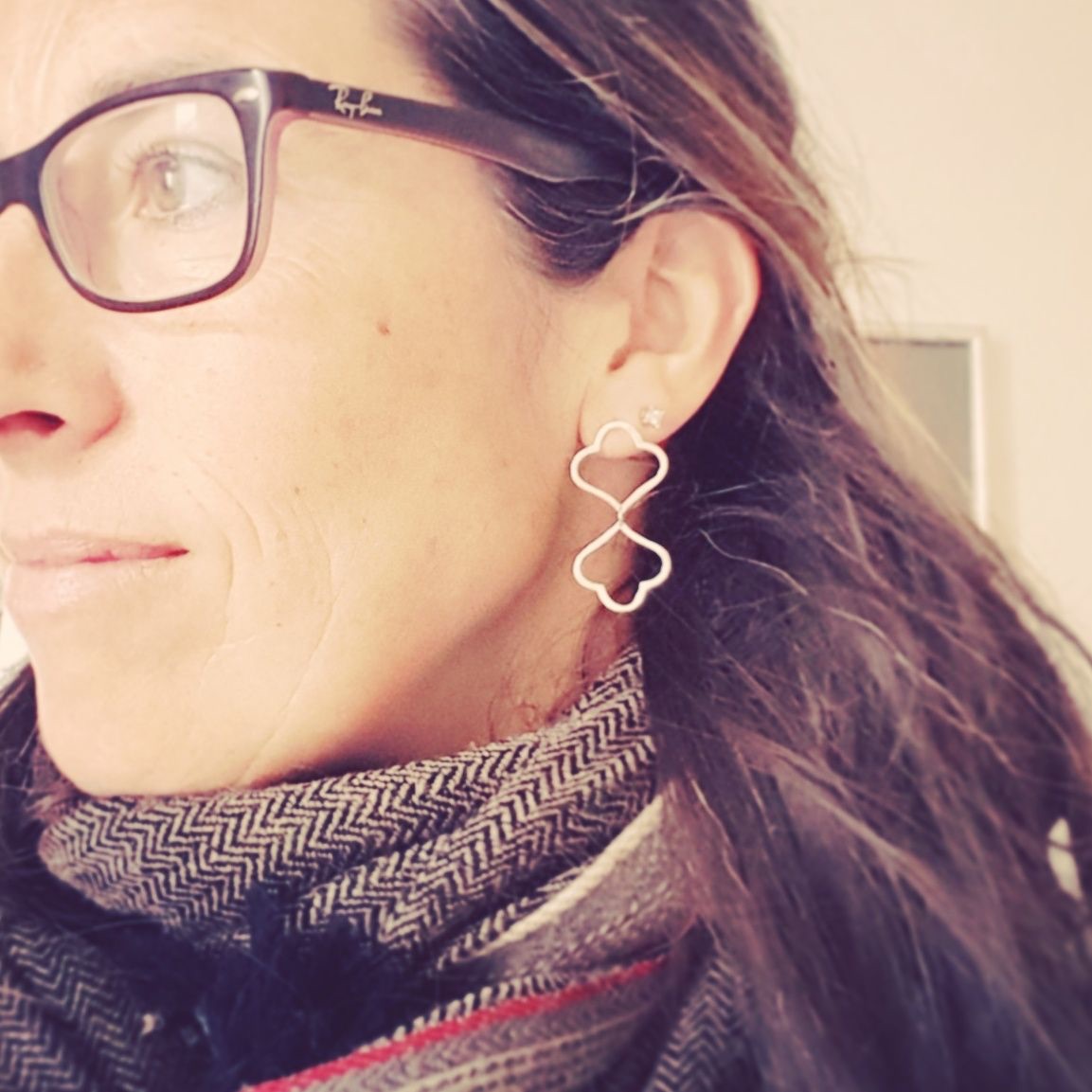 I was brought up in Barcelona to a Spanish dad and American mum. My work is informed by my childhood spent in Spain, summers by the sea, a university life in Flagstaff, Arizona (where I started in Zoology and ended in Botany), and the privilege of my travels around the world including Kenya, Cameroon, Peru and Montana (many as part of my PhD fieldwork). This sense of wonder and adventure, and the simple life is definitely something that I try and bring to my own jewellery, something that feels effortlessly a part of us.
It was when I was in Lima, with my young family, that I first began taking beading and wire-wrapping classes. Many Peruvian women wear bracelets or bangles with their children's names or initials on them. This beautiful sense of family and heritage is something that I have brought to my own designs. In Montana I learned silversmithing skills and it was here, in a tiny jewellery school deep in the woods, that the seeds of Vanessa Plana Jewellery were first sown.
On returning to Edinburgh ( where I lived for over 20 years), I continued to learn silversmithing. My jewellery training is a collage of courses and self-teaching. I love the calm of sitting at by workbench, where I can daydream, listen to a podcast and be productive all at the same time. Making each piece by hand brings me peace, calm and great pleasure.