Ersilia - The City Of Strings
Posted on
I invited my friend A to share the golden sunset from my garden. Lockdown after the peak of the pandemic has relaxed a little, and at times I have thought that making decorative objects is frivolous in these times. But she counted me vehemently and said "You are doing something valuable and important. It's like Ersilia" She went on to tell me about the many and imaginary invisible cities in Italo Calvino's book of the same name. Ersilia is one such city ,and in it they mark relationships of family, love, duty or trade with coloured threads tied between wooden posts outside their homes.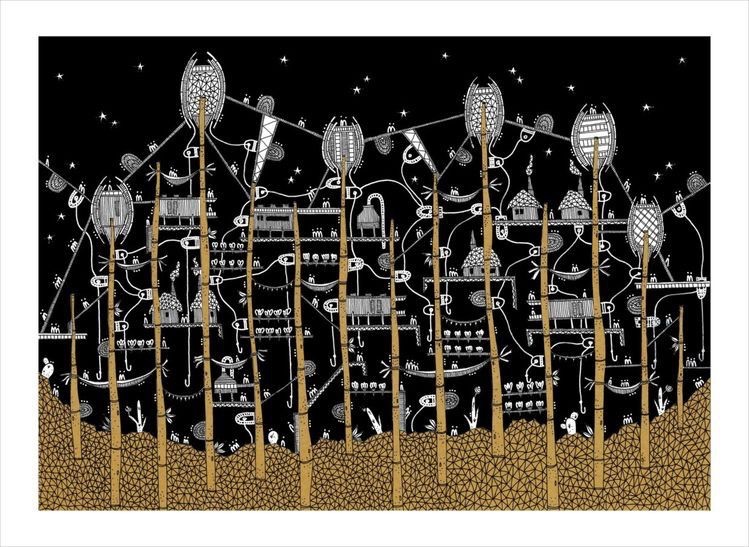 "Uplyme and the whole world is like Ersilia", A continued, her arms wide, embracing the view of our village, "you'd have a smooth and durable linen thread running eastwards and then on up the hills to your family. You'd have another sensible kitchen twine, zigzagging down the narrow lane linking all your neighbours. And another, really long and luxurious silken thread, looping in and around your friends' homes and up and over the fields to find me in the woods." Isn't she marvellous. She finished by suggesting that we use jewellery in the same way; a silver necklace for a grandmother who hasn't been able to meet her new grandchildren during the lockdown; a personalised gold necklace for a wife from her husband to give to her the day their baby is born, a gold ring from one friend to another to let her know that she will get through it and is loved, and lastly all the pieces sent out to celebrate birthdays, from fresh 18th's to wise 60ths.
A is a good friend. She reminded me of all of this. And she made me happy.