Summer Jewellery Care
Posted on
As we look forward to summer and getting out and about (albeit with some trepidation) our jewellery will be coming out with us. You may want to wear it to the hairdressers, to enjoy sports with friends, to the beach, or perhaps you just feel it's time to dress up a little. I thought it would be a good time to share with you some of my tips for the care of your jewellery.
Before you go out. To brighten up your pieces clean them gently using a soft toothbrush, warm water and mild dishwashing detergent. Rinse, and dry with a paper towel or a soft cloth. You can give it a gentle rub with a polishing cloth for a little extra shine.
If you're sporty and are planning to smash rackets and balls. Remove bangles, bracelets and cuffs. You can probably keep short necklaces on (16 inches or less), unless you're playing a contact sport. Longer necklaces should be either taken off, taped to your chest with micropore, or hitched under your bra strap to keep them out of the way - like seriously!
If you're going to a hairdresser. If you have an appointment to have your hair coloured in any way, even if it's just tiny baby highlights, TAKE OFF YOUR SILVER JEWELLERY. Some chemicals in hair dyes can turn silver completely black. Yuck!
If you're swimming. Seawater doesn't damage silver and gold jewellery in any way (unless you're swimming daily for long periods of time), particularly if it is later rinsed off in a shower. I have never had problems with the chlorine in pools, although it may become a problem if you're training for a triathlon or playing in the water for hours each week.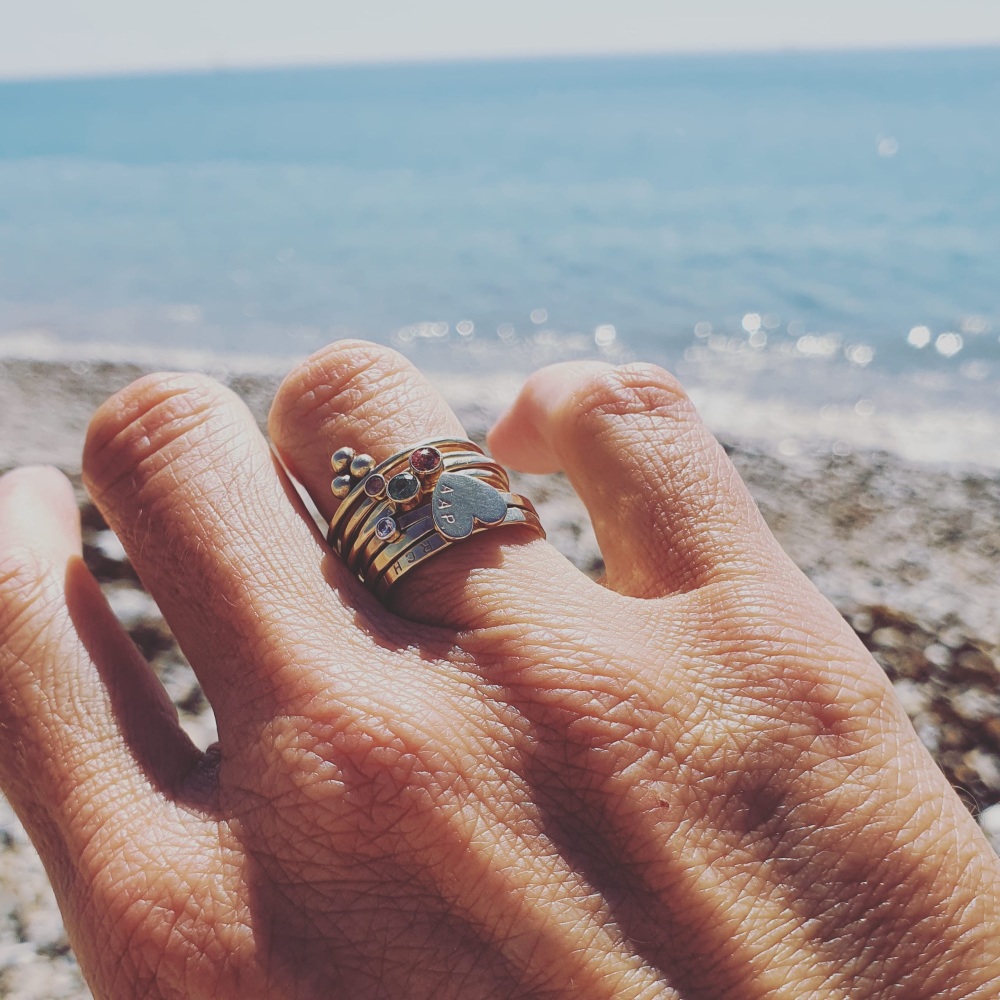 If you're sunbathing. If you're sunbathing and planning to apply sun cream you may want to take your jewellery off as some sun creams can tarnish metals. Also, take off any jewellery with coloured gemstones as persistent exposure to sunshine can fade their colour .
You're ready! Pop on your newly polished VP jewels, open your door and venture out into the world to share your spirit.